You can rent a Tiger Bin starting at $199.99 (+GST) for up to 5 days and only $9.99 (+GST) per additional day*
BOOK NOW
Book now using any major credit card.
Cash, cheque or eTransfer please Contact Us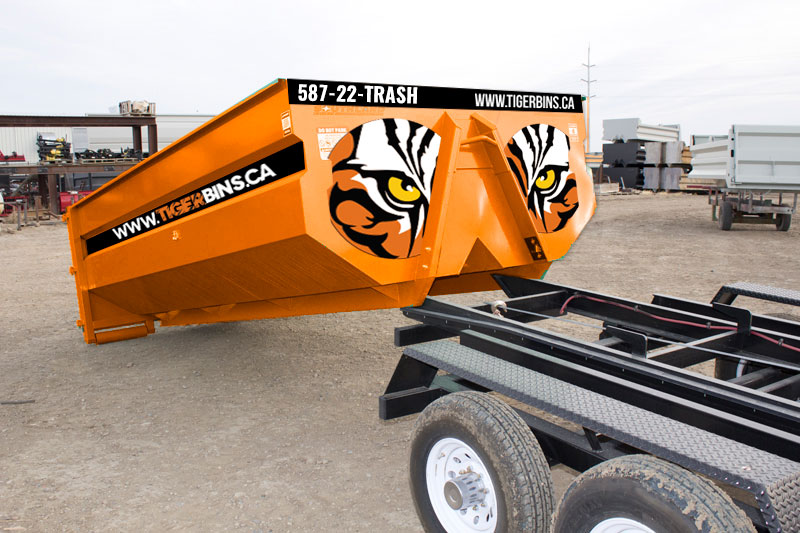 You are welcome to fill up your Tiger Bin with the following:
Basic residential sanitary waste and household junk
Construction debris and demolition materials
Household chemicals, paint and paint cans
Appliances, electronics and furniture
Sports and recreation equipment
Drywall, insulation and carpet
Glass, metal and wood
Asphalt shingles
Yard waste
Tires
Tiger Bin Information
Attractive bin design
Sturdy formed-steel construction
14.5 cubic yard/ 3.5 tonnes capacity
Bin dimensions: 14'(L) x 7.5' (W) x 45" (H)
Easy access rear swing door
*Rates exclude landfill or recycling rates of $113.00 per tonne and a 15% handling surcharge.
A fuel surcharge of $50.00 will be added for deliveries and pickups outside of Calgary, Cochrane, Bearspaw and Springbank.